Cloud-based Administrative System Powers Up VUMC's Allied Health Programs, Automates Admissions & Regulatory Compliance Reporting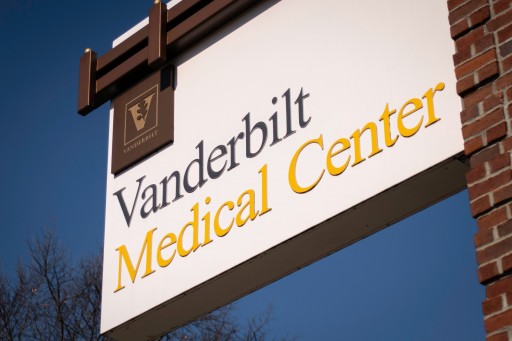 OVERLAND PARK, Kan. – October 13, 2020 – (Newswire.com)

​On the heels of a rigorous two-year process, Vanderbilt University Medical Center (VUMC) has selected Orbund's Einstein Student Information System (SIS) for its Allied Health program, Orbund LLC announced today. VUMC Center for Programs in Allied Health (CPiAH) expects to be fully implemented on Orbund's enterprise administrative software in February 2021.
"We serve a rapidly growing segment of healthcare," said Dr. Geoffrey Fleming, who oversaw the student information system project in his role as Vice President of Continuous Professional Development (Pediatric Critical Care). "Allied health programs like ours have particular demands in admissions, attendance and regulatory compliance."
Part of Vanderbilt University Medical Center, CPiAH prepares its students for high demand, technical careers, such as diagnostic medical sonography, neurodiagnostic technology, nuclear medicine, and perfusion.
"Our faculty takes its commitment to transformative learning to heart," said Ebony McHaskell, CPiAH's interim director. "We sought an administrative technology that seems in sync with our mission and objectives. Orbund came forward with the necessary features built on a cloud-based system."
"We see in CPiAH the excellence of Vanderbilt, combined with its own sense of urgency and purpose in healthcare," said Arif Joarder, CEO of Orbund. "It is a great honor and responsibility to roll out our system, so that CPiAH and its students can quickly take advantage of what it has to offer."
The implementation of Orbund's Einstein product, an integrated system of portals for students, faculty and administrators, is currently underway at CPiAH. The easy to use interfaces and configurable design of Einstein enable an institution like CPiAH to put it into full use weeks or a few months—rather than many months or even years often required with its competitors' platforms.
Critical to the selection and implementation of systems at CPiAH is Vikas Jain, its senior information technology project manager.
"Part of CPiAH's considerations as a committee," Jain shared, "was not just the technical merits of a system , but ease of use and how long will it take for a system to be of value to our people."
VUMC is a postsecondary educational institution authorized by the Tennessee Higher Education Commission, institutionally accredited by the Accrediting Bureau of Health Education Schools (ABHES), a national accrediting agency recognized by the United States Department of Education.
Orbund, a cloud-based SIS provider, serves more than 300 campuses. Based in Overland Park, Kansas, it is the first and only SIS provider to offer fully API-compliant Amazon Alexa integration with its Einstein SIS. The company was launched in 2003.
For more information, visit https://www.orbund.com.
To learn about Vanderbilt University Medical Center's CPiHA and its allied health programs, visit https://www.vumc.org/alliedhealth.
Related Links
Visit Orbund
Visit Vanderbilt's Allied Health Program
Press Release Service
by
Newswire.com
Original Source:

Vanderbilt's Allied Health Taps Orbund for Student Information System