New research shows that about a quarter of police officers in one large force report past or present mental health problems.
Responding to a survey, 26% of police officers on the Dallas Police Department screened positive for depression, anxiety, posttraumatic stress disorder (PTSD), or symptoms of suicide ideation or self-harm.
Mental illness rates were particularly high among female officers, those who were divorced, widowed, or separated, and those with military experience.
The study also showed that concerns over confidentiality and stigma may prevent officers with mental illness from seeking treatment.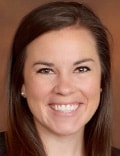 The results underscore the need to identify police officers with psychiatric problems and to connect them to the most appropriate individualized care, author Katelyn K. Jetelina, PhD, assistant professor, Department of Epidemiology, Human Genetics, and Environmental Sciences, University of Texas Health Science Center at Houston School of Public Health, Dallas, told Medscape Medical News.
"This is a very hard to reach population, and because of that, we need to be innovative in reaching them for services," she said.
The study was published online October 7 in JAMA Network Open.
Jetelina and her colleagues are investigating various aspects of police officers' well-being, including their nutritional needs and their occupational, physical, and mental health.
The current study included 434 members of the Dallas Police Department, the ninth largest in the United States. The mean age of the participants was 37 years, 82% were men, and about half were White. The 434 officers represented 97% of those invited to participate (n = 446) and 31% of the total patrol population of the Dallas Police Department (n = 1413).
These officers completed a short survey on their smartphone that asked about lifetime diagnoses of depression, anxiety, and PTSD. They were also asked whether they experienced suicidal ideation or self-harm during the previous 2 weeks.
Overall, 12% of survey respondents reported having been diagnosed with a mental illness. This, said Jetelina, is slightly lower than the rate reported in the general population.
Study participants who had not currently been diagnosed with a mental illness completed the Patient Health Questionnaire 2 (PHQ-2), the Generalized Anxiety Disorder 2 (GAD-2), and the Primary Care Posttraumatic Stress Disorder (PC-PTSD).
Officers were considered to have a positive result if they had a score of 3 or more (PHQ-2: sensitivity, 83%; specificity, 92%; PC-PTSD-5: sensitivity, 93%; specificity, 85%; and GAD-2: sensitivity, 86%; specificity, 83%).
About 26% of respondents had a positive screening for mental illness symptoms, mainly PTSD and depression, which Jetelina noted is a higher percentage than in the general population.
This rate of mental health symptoms is "high and concerning," but not surprising because of the work of police officers, which could include attending to sometimes violent car crashes, domestic abuse situations, and armed conflicts, said Jetelina.
"They're constantly exposed to traumatic calls for service; they see people on their worst day, 8 hours a day, 5 days a week. That stress and exposure will have a detrimental effect on mental health, and we have to pay more attention to that," she said.
Jetelina pointed out that the surveys were completed in January and February of this year, before COVID-19 had become a cause of stress for everyone and before the increase in calls for defunding police amid a resurgence of Black Lives Matter (BLM) demonstrations.
However, she stressed that racial biases and occupational stress among police officers are "nothing new for them." For example, in 2016, five Dallas police officers were killed during BLM protests because of their race/ethnicity.
More at Risk
The study showed that certain subgroups of officers were more at risk for mental illness. After adjustment for confounders, including demographic characteristics, marital status, and educational level, the odds of being diagnosed with a mental illness during the course of one's life were significantly higher among female officers than male officers (adjusted odds ratio [AOR], 3.20; 95% CI, 1.18 – 8.68).
Officers who were divorced, widowed, or separated and those who had more experience and held a higher rank were also at greater risk for mental illness.
As well, military veterans had greater odds of being diagnosed with a mental health disorder compared with nonveterans (AOR, 3.25; 95% CI, 1.38 – 7.67).
The study also asked participants about use of mental health care services over the past 12 months. About 35% of those who had a current mental health diagnosis and 17% of those who screened positive for mental health symptoms reported using such services.
The study also asked those who screened positive about their interest in seeking such services. After adjustments, officers with suicidal ideation or self-harm were significantly more likely to be interested in getting help compared with officers who did not report suicidal ideation or self-harm (AOR, 7.66; 95% CI 1.70 – 34.48).
Jetelina was impressed that so many officers were keen to seek help, which "is a big positive," she said. "It's just a matter of better detecting who needs the help and better connecting them to medical services that meet their needs."
Mindfulness Exercise
Jetelina and her colleagues are conducting a pilot test of the use by police officers of smartwatches that monitor heart rate and oxygen levels. If measurements with these devices reach a predetermined threshold, the officers are "pinged" and are instructed to perform a mindfulness exercise in the field, she said.
Results so far "are really exciting," said Jetelina. "Officers have found this extremely helpful and feasible, and so the next step is to test if this truly impacts mental illness over time."
Routine mental health screening of officers might be beneficial, but only if it's conducted in a manner "respectful of the officers' needs and wants," said Jetelina.
She pointed out that although psychological assessments are routinely carried out following an extreme traumatic call, such as one involving an officer-involved shooting, the "in between" calls could have a more severe cumulative impact on mental health.
It's important to provide officers with easy-to-access services tailored for their individual needs, said Jetelina.
"Numb to It"
Eighteen patrol officers also participated in a focus group, during which several themes regarding the use of mental health care services emerged. One theme was the inability of officers to identify when they're personally experiencing a mental health problem.
Participants said they had become "numb" to the traumatic events on the job, which is "concerning," Jetelina said. "They think that having nightmares every week is completely normal, but it's not, and this needs to be addressed."
Other themes that emerged from focus groups included the belief that psychologists can't relate to police stressors; concerns about confidentiality (one sentiment that was expressed was, "you're an idiot" if you "trust this department"); and stigma for officers who seek mental health care (participants talked about "reprisal" from seeing "a shrink," including being labeled as "a nutter" and losing their job).
Jetelina noted that some "champion" officers revealed their mental health journey during focus groups, which tended to "open a Pandora's box" for others to discuss their experience. She said these champions could be leveraged throughout the police department to help reduce stigma.
The study included participants from only one police department, although rigorous data collection allows for generalizability to the entire patrol department, say the authors. Although the study included only brief screens of mental illness symptoms, these short versions of screening tests have high sensitivity and specificity for mental illness in primary care, they note.
The next step for the researchers is to study how mental illness and symptoms affect job performance, said Jetelina. "Does this impact excessive use of force? Does this impact workers' compensation? Does this impact dispatch times, the time it takes for a police officer to respond to 911 call?" she asked.
Underrepresentation?
Commenting on the study for Medscape Medical News, Anthony T. Ng, MD, regional medical director, East Region Hartford Healthcare Behavioral Health Network, and member of the American Psychiatric Association's Council on Communications, found the study "helpful."
However, the 26% who tested positive for mental illness may be an "underrepresentation" of the true picture, inasmuch as police officers might minimize or be less than truthful about their mental health status, said Ng.
Law enforcement has "never been easy," but stressors may have escalated recently as police forces deal with shortages of staff and jails, said Ng.
He also noted that officers might face stressors at home. "Evidence shows that domestic violence is quite high ― or higher than average ― among law enforcement," he said. "All these things add up."
Psychiatrists and other mental health professionals should be "aware of the unique challenges" that police officers face and be "proactively involved" in providing guidance and education on mitigating stress, said Ng.
"You have police officers wearing body armor, so why can't you give them some training to learn how to have psychiatric or psychological body armor?" he said.
But it's a two-way street; police forces should be open to outreach from mental health professionals, said Ng. "We have to meet half way."
Compassion Fatigue
In an accompanying commentary to the article, John M. Violanti, PhD, Department of Epidemiology and Environmental Health, School of Public Health and Health Professions, University at Buffalo, State University of New York, says the article helps bring "to the forefront" the issue of the psychological dangers of police work.
There is conjecture as to why police experience mental distress, said Violanti. He points to a study of New York City police suicides during the 1930s that suggested that police have a "social license" for aggressive behavior but are restrained as part of public trust, placing them in a position of "psychological strain."
"This situation may be reflective of the same situation police find themselves today," says Violanti.
"Compassion fatigue," a feeling of mental exhaustion caused by the inability to care for all persons in trouble, may also be a factor, as could the constant stress that leaves police officers feeling "cynical and isolated from others," he writes.
"The socialization process of becoming a police officer is associated with constrictive reasoning, viewing the world as either right or wrong, which leaves no middle ground for alternatives to deal with mental distress," Violanti says.
He notes that police officers may abuse alcohol because of stress, peer pressure, isolation, and a culture that approves of alcohol use. "Officers tend to drink together and reinforce their own values," he writes.
Although no prospective studies have linked police mental health problems with childhood abuse or neglect, some mental health professionals estimate that about 25% of their police clients have a history of childhood abuse or neglect, says Violanti.
He agrees that mindfulness may help manage stress and increase cognitive flexibility in dealing with trauma and crises.
A possible way to ensure confidentiality is a peer support program that allows distressed officers to first talk privately with a trained and trusted peer officer and to then seek professional help if necessary, says Violanti.
The study was funded by a grant from the National Institute of Occupational Health and Safety. Jetelina, Ng, and Violanti have disclosed no relevant financial relationships.
JAMA Netw Open. Published online October 7, 2020. Full text, Commentary
For more Medscape Psychiatry news, join us on Facebook and Twitter.